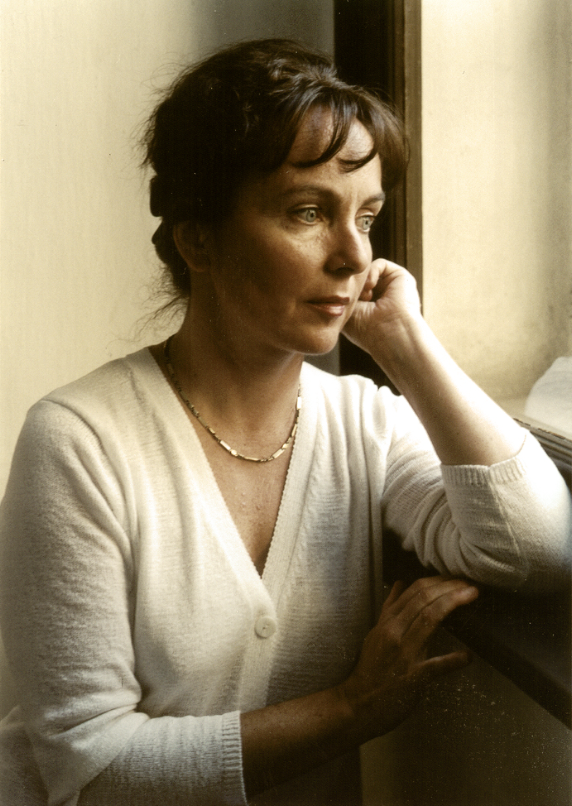 I was born in Cluj, Romania and studied at the George Dima Music Academy, graduated as a piano artist-teacher in 1980. My most important teachers were: György Sava, Harald Enghiurliu, Ferdinand Weiss.
Until 1991 I lived in Romania, playing solo recitals and chamber music in the most prestigious concert halls of the country (Bucharest Athenaeum and other locations) performing as a soloist with several orchestras (Cluj, Targu-Mures, Brasov, Arad, Oradea, Constantza), playing at festivals (Cluj, Arad, Ramnicu-Valcea), premiering contemporary works (Zoltan Aladar, Kozma Matyas), appearing on radio and television; in 1985, being awarded 1st prize at the National George Dima Piano Competition in Cluj. Between 1980-1991 I professed as a piano teacher at the Arts School of Targu-Mures, and also as pianist in the orchestra in Targu-Mures, at the Philharmonic Orchestra.
Since 1991: I have been living in Hungary, continuing my performing career.
Currently I am piano professor and head of the music department of Eszterházy Károly University of Eger.
In 2003: I received my DMA in piano performance from the Liszt Academy of Music in Budapest and in 2012 obtained a habilitation also in piano performance from the Liszt Academy.
Between 2000-2006 – as the artist of the Hungarian Radio – I played played numerous live solo and chamber music recitals. I frequently performed and still perform at the Liszt Museum in Budapest (almost every year, since 2000) and played at the Spring Festival of Budapest (2003, 2006), Pecs (2005) and Eger (since 2006, annually). 
Starting from 2003, until 2008 I taught and performed at the Summer Chamber Music Academy at Farnières (Belgium). In Europe played numerous concerts in Belgium, Finland, Serbia, Spain, Turkey.
We recorded two cds with Belgian violist Jacques Dupriez (Russian Dreams: Glinka, Prokofiev, Skriabin, Straninsky; Romantic Dreams: Liszt-Berlioz, Paganini).
As for my interest in contemporary music, I should mention, that I premiered the following works: "Sonata Grande" (viola&piano) by Gyorgy Orban, with Jacques Dupriez; "Triptique" by Frederic van Rossum for viola&piano (also with J. Dupriez), Laszlo Katai: 1st Piano Concerto, with Eger Symphony Orchestra and Mate Szabo Sipos; "Sukma", for piano and orchestra, by Budhi Ngurah, with ISI Symphony and Sandor Kabdebo.In the United States: visiting faculty at the University of Minnesota (Duluth) in 1993 and Valdosta State University (Georgia) in 2002, gave concerts in Duluth, Minneapolis, Wisconsin (1993). Toured the south-east of the US in 2001, 2002, 2006.
In 2011:  I was visiting Fulbright Professor at the School of Music of the University of South Carolina.
While my Fulbright period, played recitals in California (Los Angeles, San Diego, San Francisco), Cleveland (Ohio), Valdosta. Atlanta (Georgia), Columbia (South Carolina) and performed as a soloist with orchestras from North and South Carolina; in March 2013 played on recital in New York.
In 2015, in honor of the Bartók 70 anniversary, I toured the US and Canada, giving solo performances "Two Portraits" (New York, Sarasota, Ottawa, Toronto). In 2016, I was reinvited to Canada (recitals in Toronto, Ottawa, Montreal) and again in 2019 (recitals in
In September 2013, played with the orchestra of ISI Seni Indonesia, in Yogyakarta (Indonesia).
I toured extensively in India in November 2016 (Delhi, Mumbai, Pune, Goa, Moussouri).
As for South-America,  in May 2014 toured Brazil and played solo recitals (Belo Horizonte) and solo and four-hands recitals with Claudia Deltregia in Santa Maria and Florianópolis. In October 2017, was reinvited to Brazil, to play at the 4th Piano Festival in Natal.
In 2018, I was the guest of New Zealand University of Music in Wellington, where I gave master classes and played recitals solo and 4-hands.
Since living in Hungary, I continued performing in Romania, playing recitals in Cluj, Targu-Mures and mainly with the State Philharmonic of Targu-Mures (2006, 2010, 2013, 2015).